Part 3 - Harmony
Download the Guitar Sourcebook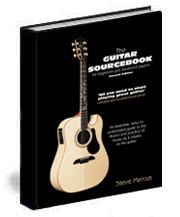 To get the most out of the information presented on this website, it is recommended you download the entire 77 pages of this site as an ebook, print it off, and keep it as a reference manual.
The ebook contains all the information you will find here, plus additional locked information not accessible on this site.
The ebook contains much higher quality graphics for music notation and tablature, expecially when printed onto plain paper. You will benefit from much clearer graphics, diagrams and tablature.
Click on the green Buy button below to download:
About the Author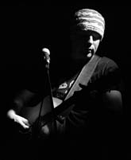 Hi, my name is Steve Marcus.
I have been playing guitar for around 19 years. I have been a guitar tutor for several of those years and have performed and written songs in a wide variety of bands. I got the guitar 'bug' when I was 17; I wanted to learn everything there was to learn, and I couldn't put it down. Here's hoping you will get the same bug. The key I think is lots and lots of practice, and a desire to get it right no matter how many attempts it takes. I hope you have as much fun learning as I did!